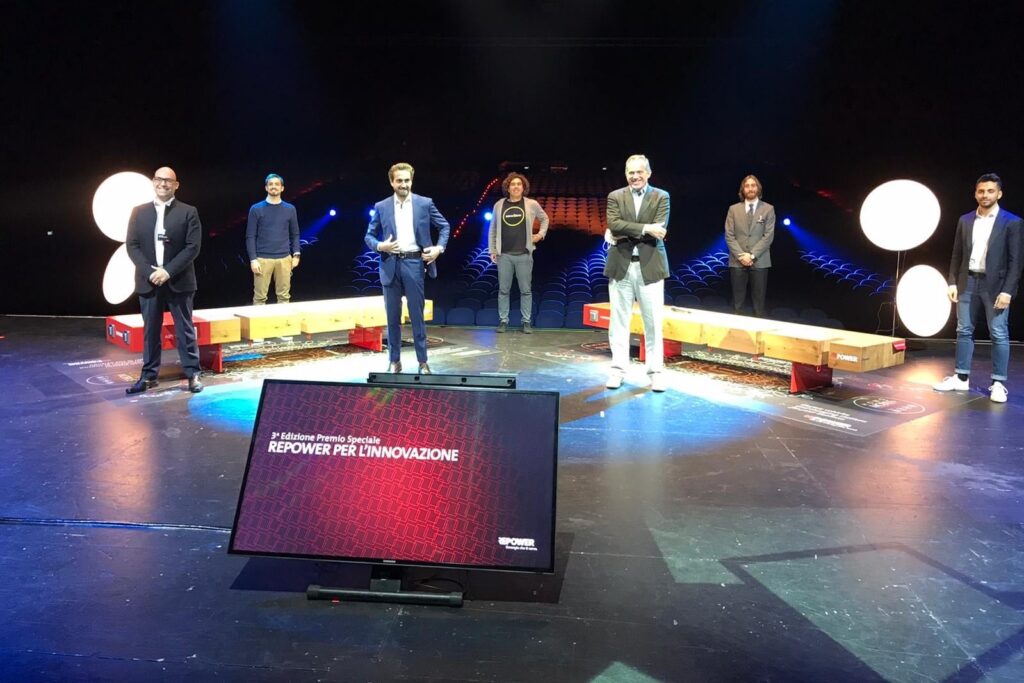 The Repower Special Prize for Innovation, which is part of the Gaetano Marzotto Prize – 2031, returns to Milan on 22 October for its third edition. Considered as the most significant European distinction for the world of innovation, the Gaetano Marzotto Prize brings together over one hundred active partners, 25 large Italian and international corporations, 28 incubators / accelerators, the institutional system, trade associations, banks and investors including Amazon, Microsoft, EY, Invitalia, Cofindustria, PoliHub and UniCredit.
The Special Innovation Prize is organized by Repower – a leading company in the energy sector – to promote new ideas with the potential to impact the world through innovative and sustainable projects.
This year, the 6 finalists are:
• Open Impact: data-driven digital platform based on machine learning that measures the social and environmental impact of companies, to analyze the level of sustainability of structures with innovative technologies.
• Remodule: testing protocol that guarantees and certifies the reuse of decommissioned automotive battery pack cells in stationary storage applications with the aim of reducing disposal costs and cutting emissions from car manufacturers.
• Seares: develops and industrializes one of the proprietary international patents, a hydraulic shock absorber capable of recovering energy from sea waves, a mechatronic device called Seadamp Plus.
• Measy: a professional vehicle for urban deliveries, able to preserve the transported product in terms of integrity and temperature thanks to on-board technologies based on artificial intelligence.
• Savebiking: application that involves urban and sports cyclists, rewarding them and motivating them to become e-commerce and bikefriendly hotel customers, insurance companies, banks, affiliated utilities, as well as actively sponsoring causes of social or ecological impact.
• The Museum that is not there: application created by the AMAMI cultural association to create a personalized virtual museum according to the interests of users.
The projects will be evaluated by a jury of experts from the fields of entrepreneurship, finance, architecture and journalism including Cristiano Seganfreddo, Founder and Director of the Gaetano Marzotto Prize, Strategic Advisor of the Ethical Fashion Initiative of the United Nations, Member of the Italy Advisory Board of UniCredit; Andrea Gianotti, Head of Il Sole 24Ore Study Center; Eleonora Chioda, Editor-in-Chief of Millionaire; Emil Abirascid, Journalist, Founder and Director of Startupbusiness; Luciano Galimberti, Architect and President of the Association for Industrial Design; Makio Hasuike, Architect and Designer; Tiziana Monterisi, Founder of Rice-House; Italo Rota, Architect and Designer; Luca Travaglini, Founder and co-CEO of Planet Farms; and our own Enrico Iaria, Chief Managing Director of SPICI.
The winner will be announced on November 19th at the national final of the tenth edition of the Gaetano Marzotto Prize.