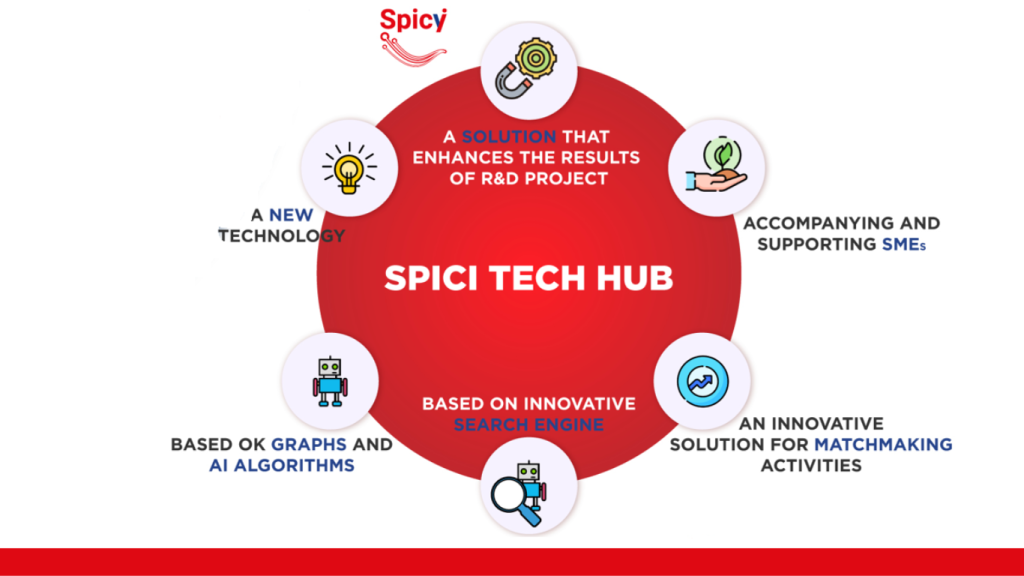 SPICI TECH HUB is a proprietary, tested and validated technological platform (TRL 6/7), created to innovate the way to support SMEs in the processes of market expansion, internationalization and digital transformation.
The platform is based on an innovative semantic search engine, relying on graphs, which, through AI algorithms and machine learning systems, allow you to carry out advanced searches for new customers / partners, and provides its customers with more effective and advanced contact systems. The platform also allows you to carry out advanced research of developers and experts with the most appropriate skills for the design and implementation of tailor-made digital transformation solutions.
SPICI's offer, through the platform, unifies and integrates in a single environment solutions for digital transformation and market expansion, which today are offered by different operators, representing a one-stop-shop in which the customer finds an answer to any need, from the simplest to the most complex, linked to their growth and innovation strategies, through digital.
The platform is currently developed in the prototype phase and is designed as a tool for SPICI to innovate and make its business growth support services more effective.