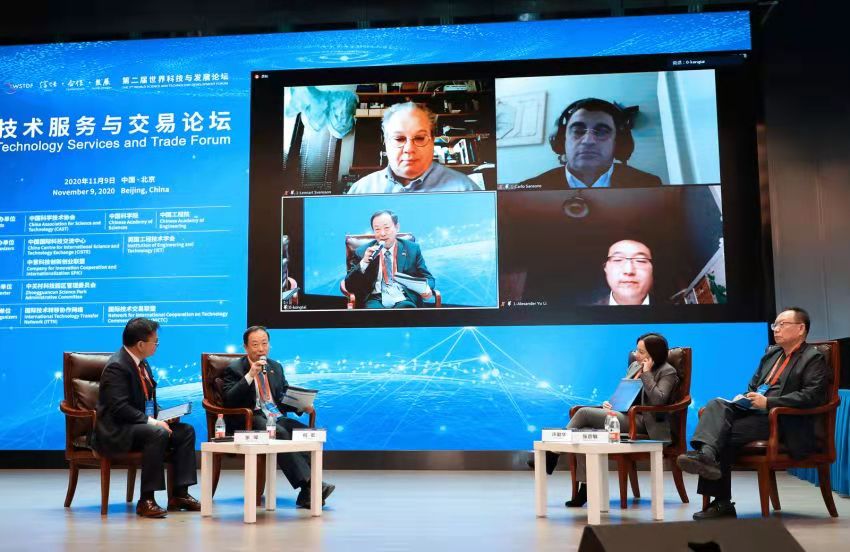 Il 9 novembre, attorno al tema della cooperazione scientifica e dell'open innovation, si è conclusa a Pechino la seconda edizione del World Science and Technology Forum, supportata dal China Association for Science and Technology (CAST), la Chinese Academy of Sciences (CAS), la Chinese Academy of Engineering, e la World Federation of Engineering Organizations (WFEO) e coordinata dall'International Technology Transfer Network (ITTN) e per parte Europea da SPICI.
Oltre 200 relatori provenienti dal mondo istituzionale, accademico ed imprenditoriale hanno preso parte al Forum.
Prof. Sergio Cavalieri, prorettore al Trasferimento Tecnologico, Innovazione e Valorizzazione della Ricerca all'Università degli Studi di Bergamo, ha raccontato i casi di successo della cooperazione sino-italiana con l'esperienza del China International Technology Transfer Center (CITTC) e del China-Italy Joint Laboratory on Advanced Manufacturing (CI-LAM).
Prof. Carlo Sansone, ordinario di Computer Sciences all'Università degli Studi di Napoli Federico II ha partecipato ad una tavola di lavoro sugli scambi accademici ed industriali con esponenti cinesi ed internazionali.
Sono inoltre intervenuti:
Song Jun, Member of the Standing Committee ed Executive Secretary of the China Association for Science and Technology (CAST);
Tony Raven, CEO of Cambridge Enterprise, University of Cambridge;
Nathan Pike, CEO of Training Department, Oxentia, University of Oxford;
Carl A. Rust, Vicepresidente per la Cooperazione Internazionale e Senior Director dell'Industrial Cooperation Office al Georgia Institute of Technology;
Yao Wei-hao, Head of Science and Technology Development Department, Peking University;
Wang Yan, Head of the Office of Technology Transfer, Tsinghua University;
Chen Baiqiang, Deputy Director of Technology Transfer Center, Beijing Institute of Technology.
Nell'ambito della giornata dei lavori, sono stati nominati membri del comitato internazionale del Network for International Cooperation on Technology Commercialization (NICTC) gli esperti Vincenzo Lipardi, Presidente di SPICI, Prof. Plinio Innocenzi, già Addetto Scientifico presso l'Ambasciata italiana in Cina e Prof. Luigi Nicolais, già Ministro per le Riforme e Innovazioni nella Pubblica Amministrazione, Presidente di Campania Digital Innovation Hub, e Presidente di Materias.