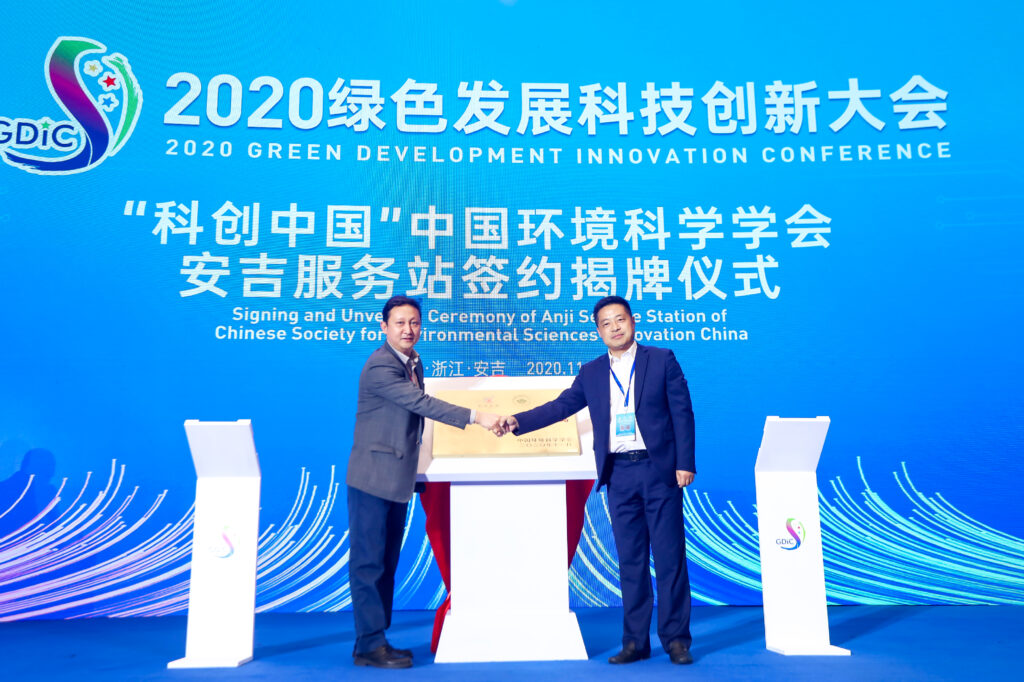 Il 6 novembre si è riunita ad Anji in Cina l'edizione annuale del Green Development Innovation Conference sull'innovazione nell'ambito dello sviluppo sostenibile. Il programma è stato supportato dal China Association for Science and Technology (CAST), il Ministero Cinese per l'Ambiente e l'Ecologia e il Ministero dell'Housing and Urban-Rural Development, la Municipalità di Huzhou, il China Centre for International Science and Technology Exchange, Zhejiang Association For Science and Technology e coordinata dal International Technology Transfer Network (ITTN) e per parte Europea da SPICI.
I diversi esperti provenienti dalla Cina, Russia, Corea, Italia e dagli Stati Uniti hanno presentato esempi di tecnologie sostenibili e hanno condiviso le best practices per la promozione della green economy. Tra i relatori:
Mario Malinconico, Direttore di Ricerca dell'Istituto per i Polimeri, Compositi e Biomateriali del Consiglio Nazionale delle Ricerche e Presidente Atia-Iswa Italia;
Fu Xiaolan, Professore Technology and International Development, Founding Director, Technology and Management for Development Centre, Oxford University;
Soogil Young, Professore al Department of Science, Technology and Society, State University of New York Korea, Direttore al Institute of Sustainable Development, Direttore al United Nations Sustainable Development Solutions Network Korea;
Patrick Paul Walsh, Professore International Development Studies, National University of Dublin, Ireland, Directore Sustainable Development Research Center, Consultant of the United Nations Sustainable Development Solutions Network (SDSN);
Zhong Ping, Chairman, Advisory Committee of the United Nations Climate Technology Center and Network (CTCN), Researcher, The Administrative Center for China's Agenda 21.